A remarkable 50% Off!
SURREY DOWN
DIE ZUDECKE
CANADIAN WHITE SNOW GOOSE DOWN DUVET
This luxurious ultra light Canadian White Snow Goose Down Duvet produced by The Surrey Down Company, is filled with 100% Pure Canadian White Snow Goose Down which provides not only a super soft and light feel but real warmth light due to the soft fluffy clusters of down.
The 100% Cotton Down Proof cambric cover has 310 Thread Count, for extra comfort and natural breathability. This Snow Goose Down duvet has a box stitched construction keeping the goose down evenly placed when in use. It is also finished with a double piped stitching throughout the edges of the duvet. These Surrey Down duvets have a cassette construction to prevent the migration of the down filling.
The Surrey Down Die Zudecke Canadian Snow Goose Down duvets are filled with pure 100% Canadian Snow Goose Down. The down filling conforms to European standard EN12934:1999 and has been washed, sterilised and steam purified to the European Feather & Down Association's highest standards to make the duvet hypoallergenic.
The 3.0 & 6.0 tog come with buttons and 9.0 tog has button holes so you can combine these quilts to make a Duo Duvet of your choice.
This is one of the finest duvets you will ever have the pleasure of sleeping under. The Canadian Snow Goose Down Duvet also comes with a 10 Year Manufacturers Guarantee
Key Features:
100% Canadian White Snow Goose Down
NOMITE certified
100% Cotton Down Proof Cambric cover with 310 thread count
10 Year Manufacturer's Guarantee
Made in Germany
The Canadian White Snow Goose Down duvet is available in 5 sizes and 4 tog ratings, together with an All Seasons version comprising of one 3.0 and one 6.0 tog duvet that can be used separately or together to make a 9.0 tog duvet..
Don't forget to purchase the Canadian Goose Down pillow to compliment your duvet.
Available in standard size 19" x 29"
NOMITE
All Surrey Downs natural products are NOMITE certified meaning that the fabric is so tightly woven that dust mites cannot penetrate it and making them suitable for sufferers of house dust mite allergies.
Oeko-Tex® 100
All Surrey Down products have been tested according to the Oeko-Tex 100 Class 1 standard. This gives you the assurance that there are no harmful chemicals or substances in the duvets and pillows. Class 1 certification also means that Surrey Down products are suitable for babies and children.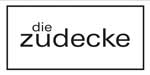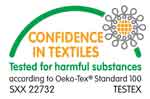 PLEASE NOTE: When ordering the Emperor size, these are made to order, so there will be a lead time of approx 3 weeks.